Mina Desai Awards & Bursaries
The BAC were delighted to announce a series of awards at the AGM on 15th October 2021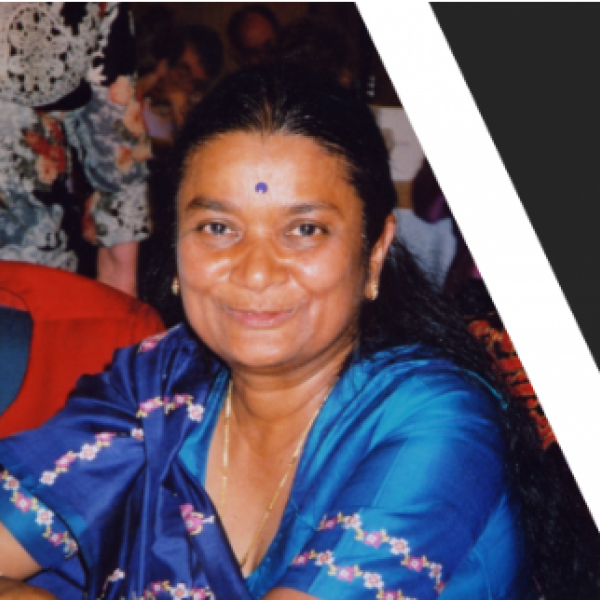 The award and bursaries were arranged between the Desai family and BAC as a surprise for Mina and were announced at the AGM 15th October 2021.
These awards, to mark the 70th birthday of Professor Mina Desai , have been funded by a generous donation from Mina's family, for which the BAC are extremely grateful.
The BAC Mina Desai Award
The BAC will present an annual award for outstanding contributions to the field of cytopathology to an invited guest speaker at the annual scientific meeting. (This award will replace the Erica Wachtel medal previously awarded by the BSCC and latterly by BAC as these have now been used up).
The first award was presented to Mina Desai herself after her lecture at the BAC ASM on 15th October 2021 – Mina meets the criteria perfectly!
The BAC Mina Desai Bursaries
The BAC will award a bursary for the European conference up to £500 per year and one for the International meeting up to £1000 every three years. Both bursaries will be targeted at early career participants.
Full details and application forms for these bursaries will be available shortly.
The Cytopathology Mina Desai Bursaries
Two bursaries have also been funded by the Desai family in connection with the BAC's Cytopathology journal; these will be managed by the journal's editorial board:
The Mina Desai Award for Research Excellence
The board will select one article per year of particularly outstanding quality, which has been published in the journal during the preceding year. Selection criteria will be based on scientific quality, advancement of the field, scholarly reception, and excellence in content, structure, and insights.
The Mina Desai Early Career Investigator Award
This award will be given to an author who has contributed extensively to a paper but who is still in a training/early career position or has been in a senior position for less than 5 years. The awardee will be selected by the board, based on papers published in the preceding year.