Dennis Williams 1942-2023: A Celebration of a Great Man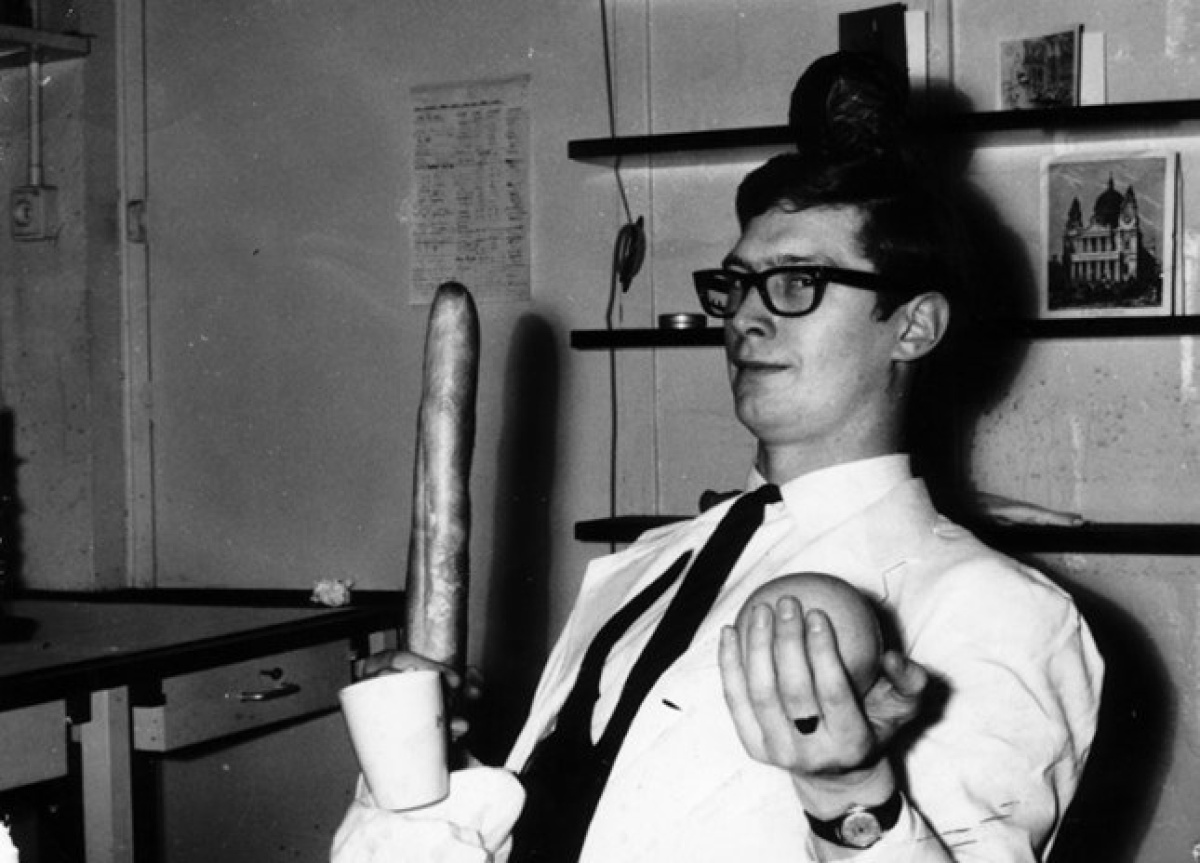 Dennis was a giant of man in every sense. Many people looked up to him, and many of us just had to, anyway! As well as an icon, he has been described as larger than life, a true gentleman, a great friend, sometimes stubborn, but above all, a Legend.
He was born in Birmingham in 1942, right in the middle of WWII. Maybe that's one of the reasons why he grew up to be a passionate and proud Brummy, revelling in the City's rich history.  
His accumulated knowledge through research and personal experience was second to none. He was a member of the Facebook Birmingham History Forum, through which he and a couple of friends broke away and formed Up Yer Brum, for which he became the main Administrator. His lengthy, well researched posts were appreciated by many followers, in both groups.
After being encouraged by his father, Dennis Snr, to take up bowling, Den became a member of three different Crown Green Bowling Clubs. He was a popular member which is apparent from posts when they heard of his passing. They have all said what a kind and genuine person he was.
There is no doubt that Den was very much the family man. He and Eileen were married in Yardley in 1967, where they remained and raised a family that he was very proud of, and loved deeply. They had been happily married for 56 years. 
In later life, his Facebook posts were full of his children and grandchildren; the love and pride being very evident. Eileen always got the thin end of the wedge with tales of returning items to shops, but beneath it all you could feel the humour and love coming through.
Having been educated at King Edward VI Grammar School, he was working at Colin Smith's cousin's paper shop in Bordesley Green East, awaiting his A-level results and waiting to start work at Hardy Spicer as a Motor Engineer (as he called it). That plan was all to change when Colin invited him to "look around his lab" at Queen Elizabeth Hospital. 
It turned out that it was a job interview led by Prof. Hugh McLaren, after which he was offered a job as a junior lab technician. He started his job in 1960, and quoted that his "passing out parade" was in 1962. He rose through the ranks to become Departmental Manager until 1997. He became great friends with Joe Jordan who, in 1972, together with Albert Singer, were to form the British Colposcopy Group, which led to the development of the BSCCP. Joe Jordan was often invited, through Dennis, to speak at meetings.
Since starting his career, he has seen, and instigated, so many changes over the years. His intelligence and dedication turned him into a passionate proponent of the Cervical Screening Programme and its workers, from its early beginnings to what it has become. Together with Betty Attwood, he headed one of the first of five Cytology Training Schools in the UK. He also organised one of the first EQA schemes, circulating slides around local laboratories.
To many Cytologists, he is perhaps best remembered for his ground breaking work with the late Jan Gauntlett in 1989, after representing the IBMS at a meeting with the DHSS and BSCC. 
Two months after those meetings, the National Association of Cytologists (NAC) was formed, and quickly became the voice for all cytologists. The Inaugural meeting of the NAC was held in the Masonic Hall at the University of Birmingham in 1990, with Jan Gauntlett as first President, and Dennis as Chairman. 
The Association grew rapidly which saw Conference attendance grow to 600/700 delegates, ably supported by a huge Trade presence, which meant that the ASM had to move to a larger venue at Warwick University. After Russell Smith and Eileen Hewer, Dennis became President in 2001 until 2004.
Such was the success of the Association, in 1995, the NAC welcomed it's 1000th member, and eventually had over 1000 members in its Continuing Education scheme. The NAC merged with the BSCC to become the BAC in 2011.
It is thanks to Dennis that we cytologists have a great legacy of wonderful memories, for anyone who attended the ASM each year. The fancy dress evenings became legendary. It is also because of this, that Cytoscreeners became a formally trained part of the Cervical Screening Programme, with minimum qualifications, recognition with the former Whitley Council, Continuing Education and a Professional Body acting on their behalf. Imagine how different things would be if he had taken that job at Hardy Spicer! 
Dennis supported another Facebook page called "Cytology UK as we knew it" where many of these happy memories have been posted.
His passion for his profession was never more evident than in his final contribution in SCAN. He called it his final rant, and gave his thoughts about the change in screening age to exclude the under 25s. All backed up with relevant facts and figures to make his points. That was who he was.
Den retired from work after 10 years at George Elliot Hospital, in 2007. That year, a fabulous retirement party was held with his cytology colleagues at Keele Hall. Speakers that extolled his virtues included Dr John Smith, Alison Baker, Russ Smith and Dr Joe Jordan. I think Dennis was quite overcome by everything that was said. He could be wickedly funny, at times a bit risqué, but always very sensitive and caring. He supported many people professionally over the years, and without him, I personally wouldn't have grown in confidence through my own professional journey.
His retirement was spent happily with Eileen and the family, watching his grandchildren grow, sharing groan-worthy jokes on his timeline, and writing posts for the Up your Brum site.
Dennis presented the Erica Wachtel Medal lecture at the BSCC ASM in Cardiff in 2007, a transcript of which was published in Cytopathology Journal. This is a quote from his last slide, which I am sure came from his heart; "A BIG THANK YOU TO YOU ALL IN CYTOLOGY LABS EVERYWHERE. YOU MADE IT ALL WORTHWHILE FOR ME 'LIVE LONG AND PROSPER' Mr Spock 2456"
He will be missed by the many people with whom he had contact, whether it be in person, professionally or socially, or on social media. Our sincerest condolences to Eileen and the family who have lost their leading light.
Thank you for being who you were Den. Long will you be remembered.
Jenny Davies FIBMS
With thanks for personal contributions from Joan Smith and Stan Shakeshaft